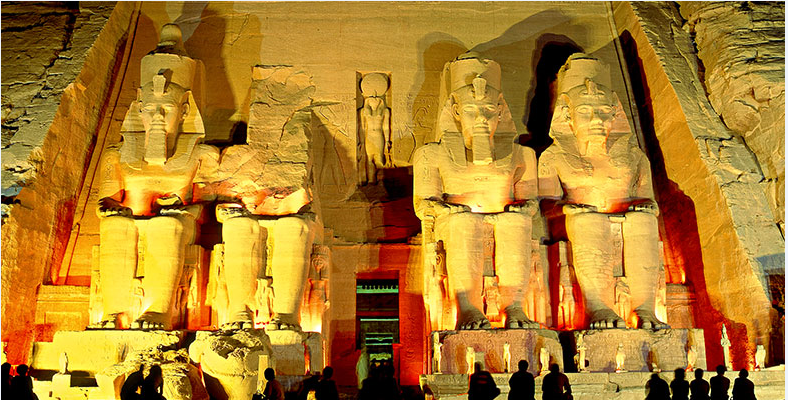 The longest river in the world, the Nile is the gateway to Egyptian civilization – sail her tranquil waters and you'll encounter the tombs, temples, and pyramids that help make river cruising in Egypt a truly once-in-a-lifetime experience. One of the cradles of civilization, the Nile is a body of water with few peers. At well over 4,000 miles, it snakes its way through ten countries including Sudan, Kenya, Ethiopia, and, most notably, Egypt.

A majority of Nile itineraries focus their attention on Egypt's unique blend of ancient wonder and contemporary metropolis – the Great Pyramids and dynamic Cairo, the monumental Sphinx and its surrounding Giza, and the legendary statues of Ramses II and Nefertari alongside modern-day Luxor. In most cases, you'll be accompanied on your Nile cruise by one or more Egyptologists, whose skills and study will help enhance your appreciation of the landmarks you'll encounter.

A journey along Africa's Chobe is no less spectacular. The river and its surrounding safari environs are home to an enormous array of African game, plant, and bird life (including one of the planet's largest concentrations of wild elephants).
To book your Nile river cruise, please contact a Personal Cruise Concierge by phone at 1-800-711-4230 Monday-Friday 9am-9pm or Saturday 9am-6pm EST. You may also request a consultation using our online form.